Wednesday, January 28, 2015
*Stream of Conscious Thought* or *What goes bump in the day*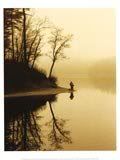 W
e spend an awful lot of time seeking out what isn't there. What will never be there. Checking, rechecking a constant reassurance there isn't any goblins hiding away. Just waiting to snatch our soul.
Shadows creep. They crawl. For some, they slither.
When the night comes, the shadows are more ominous. This mystery of what it is that sinks inside you. That dwells where none should truly be...And there it sits.
Waiting.
Years and years of looking behind every wall, in every corner and even "under the bed".
Seeking out what is not there.
Too many of us don't look beyond. TO the obvious.
that would be just too easy. And less dramatic as well.
Stop looking where that perception of fear lies...And just look out in front.
Shadows.
Visible reality. You know something is true when there is a shadow.
Even in death, there is still remains a shadow.
Envisioning evil dwellings inside the gray matter. Ritual dances of 'lore.
Searching and finding that which holds no value. Images filled with negativity.
They aren't creeping up on you. They creep with you.
Sometimes standing so close, the stench of a breath would sicken the hardest. Staring you down.
Look at me! Look at me! I am right here you fool!
Dance
with
them!
Shadows are not cowards. They do not hide.
When one no longer sees a shadow, it is just that much closer to you, you can't see it.
Yet you feel it.
That uneasiness. The discomfort of what is wrong.
Looking for that answer in nooks and the crevices. Like a moth to light, gravitating to...
It is not there, my friend.
the quest to place a name on all that crawls inside, to assign blame and to embrace validation that your mind sees those shadows.
Wasting time.
What is done is done, who did and why is irrelevant to a solution.
Move on...
We spend too many precious hours(hours!) attempting to be heard on who is at fault, and the retribution of brimstone.
Acknowledge is the true.
Just to have the acknowledgement. To hear the words, "
I hear you
"... And no more.
Giving permission with this simple statement, permission to move forward. No longer stuck in a quagmire of solitude and desperate desire to be vindicated.
Shivering in this perspective.
The skew of inner depth perception.
Impending doom.
Of what hides.
Hides in the shadows.
Shadows
Perspective
Labels: #amwriting, shadows, Stream of Consciousness, woman writing, Written Words
posted by Jod{i} at 1/28/2015 07:46:00 PM, |


What say You?0 comments